Party Girl Escorts
Anaiss
Age:

29

Hair:

Brunette

Eyes:

Green

Dress Size:

8

Bust:

32D
Anita
Age:

27

Hair:

Brunette

Eyes:

Brown

Dress Size:

8-10

Bust:

34D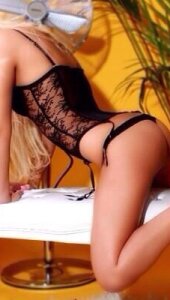 Lexi
Age:

2020

Hair:

Brunette

Eyes:

Green

Dress Size:

6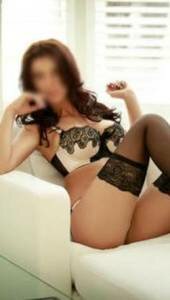 Holly
Age:

27

Hair:

Brunette

Eyes:

Brown

Dress Size:

10

Bust:

32DD
Inna
Age:

29

Hair:

Black

Eyes:

Brown

Dress Size:

8-10

Bust:

34C
Faith
Age:

28

Hair:

Brunette

Eyes:

Brown

Dress Size:

8

Bust:

34C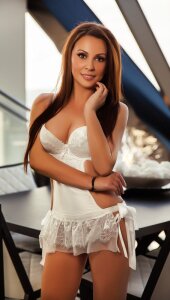 Sonya
Age:

36

Hair:

Brunette

Eyes:

Brown

Dress Size:

8

Bust:

32D
Eva
Age:

26

Hair:

Currently Brunette

Eyes:

Brown

Dress Size:

8

Bust:

34C
Kitty
Age:

28

Hair:

Black

Eyes:

Brown

Dress Size:

8

Bust:

34C
Lacey
Age:

30

Hair:

Brunette

Eyes:

Brown

Dress Size:

10

Bust:

32EE
Erin
Age:

28

Hair:

Brunette

Eyes:

Brown

Dress Size:

8

Bust:

34C
Georgia
Age:

27

Hair:

Brunette

Eyes:

Brown

Dress Size:

10

Bust:

34C
Diana
Age:

30

Hair:

Brunette

Eyes:

Brown

Dress Size:

10

Bust:

34C
Ria
Age:

28

Hair:

Black

Eyes:

Brown

Dress Size:

8

Bust:

34D
Lorena
Age:

28

Hair:

Brunette

Eyes:

Brown

Dress Size:

8

Bust:

32B
Farah
Age:

28

Hair:

Brunette

Eyes:

Brown

Dress Size:

8-10

Bust:

34D
Hanna
Age:

27

Hair:

Brunette

Eyes:

Green

Dress Size:

8-10

Bust:

34DD

Nationality:

British

Ethnicity:

English
Katherine
Age:

30

Hair:

Red

Eyes:

Green

Dress Size:

8

Bust:

34DD

Ethnicity:

English
Jennifer
Age:

27

Hair:

Blonde

Eyes:

Green

Dress Size:

6

Bust:

32b
Kasandra
Age:

25

Hair:

Brunette

Eyes:

Brown

Dress Size:

10-12

Bust:

34

Nationality:

Czech
It's Party Time
Do you like to let your hair down and party hard? Well, you are not alone. The party girl escorts at Chic really know how to have a good time. If you're regular routine is to work hard during the week but party harder at the weekend, then it's clear you know how to wind down at the end of a long week. Getting the balance between work and play can be difficult. A night on the town can be a fantastic way of leaving all the stresses of your 9-5 behind you. Some people may be the type to head to a bar on a Friday or Saturday night and enjoy a spot of socialising over a bottle of chilled chardonnay. Others may prefer to hit the town, firstly having a few drinks in a bar before heading to a club for more drinks and dancing the night away.
Stamina is key here. If you are someone who would opt for the latter but feel like your friends lag behind, then you may feel a little stuck for options. After all, you need to socialise with people who match your interests and aptitude. You might enjoy the company of certain friends, but if they want to head home shortly after midnight and you want to party into the early hours then you are a little incompatible. Party girl escorts are the perfect solution. These gorgeous girls will be the best accompaniment to a night out in London. They are the type of girls that will be wild and adventurous from the moment they meet with you until the end of the night. Making the most of living in the vivacious and buzzing capital, these girls are always keen on getting up to all types of naughtiness in the small hours.
For Something Special
Your chosen Party Girl escort will be more than happy to join you on a night out. After getting glammed up just for you, she'll turn up looking her very best, ready to party in one of London's hottest venues. These girls aren't just any escorts, they are specifically party girls, guaranteed to last the whole night through. They make brilliant clubbing companions because they've got the hottest dance moves, plenty of staying power and are absolutely stunning. As well as one on one bookings the girls are also available for special occasions. Want to create an exciting scene at a birthday bash or special event? The girls are sure to get the celebrations started. They are a great way of creating instant excitement, all eyes will be on them and as they all know how to dance, everyone will be very impressed. These professional party goers add to the atmosphere, creating a fantastic presence with their stunning figures and fun and frivolous personalities. Want your shindig or night out to reach its optimum level? Then make a booking with Chic London and our eager to please party girl escorts.
Newest Party Girl Escorts...
Anaiss

Age:

29

Hair:

Brunette

Eyes:

Green

Dress Size:

8

Bust:

32D

Anita

Age:

27

Hair:

Brunette

Eyes:

Brown

Dress Size:

8-10

Bust:

34D

Lexi

Age:

2020

Hair:

Brunette

Eyes:

Green

Dress Size:

6

Holly

Age:

27

Hair:

Brunette

Eyes:

Brown

Dress Size:

10

Bust:

32DD
Call now on 07540 689 791 or 07540 689 792 to book!