Black Escorts
Faith
Age:

28

Hair:

Brunette

Eyes:

Brown

Dress Size:

8

Bust:

34C
Demi
Age:

32

Hair:

Brunette

Eyes:

Brown

Dress Size:

10

Bust:

34DD

Nationality:

British

Ethnicity:

Carribean
DeeDee
Age:

28

Hair:

Brunette

Eyes:

Brown

Dress Size:

10

Bust:

34C

Nationality:

British

Ethnicity:

Carribean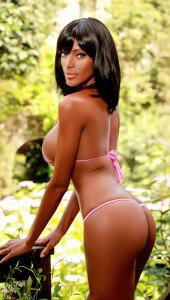 Caprice
Age:

33

Hair:

Brunette

Eyes:

Blue

Dress Size:

8

Bust:

34JJ

Nationality:

British

Ethnicity:

Carribean
Phoenix
Age:

32

Hair:

Brunette

Eyes:

Brown

Dress Size:

10

Bust:

32C

Nationality:

British
Nicky
Age:

31

Hair:

Dark

Eyes:

Brown

Dress Size:

8

Bust:

34DD

Nationality:

British

Ethnicity:

English
High Class Black Escorts
Welcome to our high class selection of black beauties. We have a gorgeous selection of black girls available, ranging from light to dark complexions – because we know how wild men go for these exotic girls. With radiant mocha skin and curves in all the right places, our wild girls are certain to have you crazy with desire! Some men have a taste for black escorts, but find it difficult to find high-class girls. However, this is no longer a problem with the escorts available at Chic. Our black escorts in London are in a league of their own, offering customers only the very best service available in the city. So, if you are a man who appreciates both elegance and sex appeal in a woman, then be sure to sample the many wonders that our classy girls offer. The combination of their stunning appearance and fun personality means that you are guaranteed a good time!
Open-Minded Beauties
At Chic, our black London escorts are renowned for their fun and friendly attitudes, which provides their clients with an exciting and pleasurable experience. Each one of the ladies that you see in our gallery have been chosen especially for the amazing qualities that she possesses; not only for her drop dead gorgeous looks, but her friendly and open minded nature. High class Chic escorts are available in both central and greater areas of London, and these girls just love the naughty excitement involved in their escort jobs. In fact, they are often praised by regular customers for their keen and upbeat attitudes which comes alongside their sexy looks. No matter what your request is, let us know here at Chic London Escorts, and we will do our best to meet your needs. Our escorts in London are always keen to experiment, and enjoy the thrill of new and interesting scenarios. No matter what the occasion is, our sexy black ladies will rise to the challenge, as they love the fun involved in their high-class jobs. As we only employ escorts who take the utmost care in their appearance – our London call girls really are the best possible. Our dark skinned lovelies take great pride in their appearance and it shows! With shiny chocolate skin and a classy sense of style, you will be captivated by their immaculate appearance. They also have a way of making customers feel automatically relaxed with their friendly and inviting smiles.
So, maybe you want to wine and dine a stunning black escort in London before heading to the privacy of a city hotel room? If so, our lovely ladies will be happy to oblige you for any amount of time. They are available for bookings 24/7 and will happily travel to meet you. In fact, they are longingly awaiting your call!
Newest Black Escorts...
Faith

Age:

28

Hair:

Brunette

Eyes:

Brown

Dress Size:

8

Bust:

34C

Demi

Age:

32

Hair:

Brunette

Eyes:

Brown

Dress Size:

10

Bust:

34DD

Nationality:

British

Ethnicity:

Carribean

DeeDee

Age:

28

Hair:

Brunette

Eyes:

Brown

Dress Size:

10

Bust:

34C

Nationality:

British

Ethnicity:

Carribean

Caprice

Age:

33

Hair:

Brunette

Eyes:

Blue

Dress Size:

8

Bust:

34JJ

Nationality:

British

Ethnicity:

Carribean
Call now on 07540 689 791 or 07540 689 792 to book!