Blonde Escorts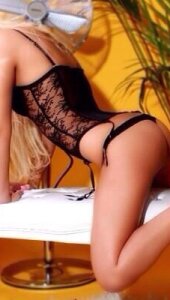 Lexi
Age:

2020

Hair:

Brunette

Eyes:

Green

Dress Size:

6
Farah
Age:

28

Hair:

Brunette

Eyes:

Brown

Dress Size:

8-10

Bust:

34D
Jennifer
Age:

27

Hair:

Blonde

Eyes:

Green

Dress Size:

6

Bust:

32b
Maisey
Age:

26

Hair:

Blonde

Eyes:

Brown

Dress Size:

8

Bust:

32C

Nationality:

Spanish
Lila
Age:

28

Hair:

Blonde

Eyes:

Blue

Dress Size:

10

Bust:

34B

Nationality:

Hungarian

Ethnicity:

Hungarian
Dasha
Age:

32

Hair:

Blonde

Eyes:

Blue

Dress Size:

8

Bust:

34B

Nationality:

Swedish

Ethnicity:

Swedish
Jess
Age:

30

Hair:

Blonde

Eyes:

Blue

Dress Size:

10

Bust:

34D

Nationality:

British

Ethnicity:

English
Klaudia
Age:

28

Hair:

Blonde

Eyes:

Brown

Dress Size:

8

Bust:

32B
Darcy
Age:

31

Hair:

Brunette

Eyes:

Brown

Dress Size:

10

Bust:

34D
Kristina
Age:

28

Hair:

Blonde

Eyes:

Blue

Dress Size:

8

Bust:

32B

Nationality:

Russian

Ethnicity:

Russian
Victoria
Age:

28

Hair:

Blonde

Eyes:

Green

Dress Size:

8

Bust:

34C
Anna
Age:

29

Hair:

Blonde

Eyes:

Blue

Dress Size:

8

Bust:

32D
Irene
Age:

31

Hair:

Blonde

Eyes:

Brown

Dress Size:

8-10

Bust:

34D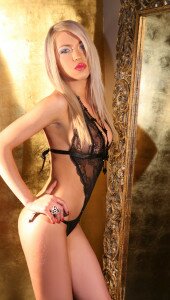 Diamond
Age:

29

Hair:

Blonde

Eyes:

Blue

Dress Size:

10

Bust:

34D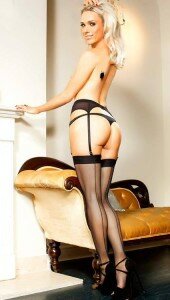 Ereka
Age:

33

Hair:

Blonde

Eyes:

Blue

Dress Size:

8

Bust:

32C

Nationality:

Lithuanian

Ethnicity:

Lithuanian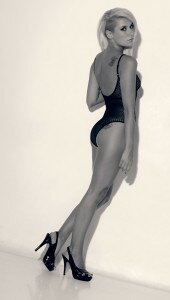 Savanah
Age:

39

Hair:

Brunette

Eyes:

Green

Dress Size:

8

Bust:

34C
Paris
Age:

29

Hair:

Blonde

Eyes:

Brown

Dress Size:

10

Bust:

34DD

Nationality:

Russian
Katy
Age:

34

Hair:

Blonde

Eyes:

Brown

Dress Size:

8

Bust:

34C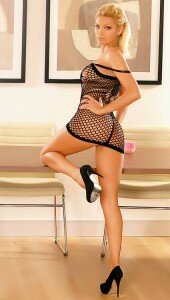 Inna
Age:

31

Hair:

Brunette

Eyes:

Green

Dress Size:

8

Bust:

34D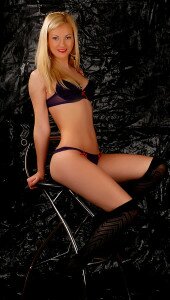 Lucy
Age:

31

Hair:

Blonde

Eyes:

Brown

Dress Size:

10

Bust:

34B
Beautiful Blonde Escorts
Blonde escorts are some of the most desired girls in the world. Browsing through our wide selection of fair haired beauties available, it is certainly easy to see why! Beautiful blonde London escorts are available for any occasion, at absolutely any hour of the day. Girls like this can make all your fantasies come true! With their creamy delicate skin, London blonde escorts make many men weak at the knees. There is something extra special about our sunshine girls at Chic and this is because we are very choosy when it comes to letting girls onto our books. Here at Chic you will find only the very best blonde call girls available in London. Our light haired stunners are also hired according to their personalities – we only ever have girls who have both dazzling looks and charisma. Their flawless skin matches their work ethic, giving our girls beauty both inside and out.
High Class Without the Price Tag
Our stunning blondes come in all shapes and sizes, so there is certain to be one who is perfect for you. However, one thing that all our radiant girls offer is a truly unbeatable service at a competitive cost. With their fair complexions, there is something so innocent about classy blonde escorts. However, as our many regular customers have told us, there is definitely a naughty side that lingers behind that immaculate face. No matter what type of blonde escort gets your heart racing, here at Chic we will definitely have a girl who fits the bill. Another incredible aspect to all our blondes, is that despite their classy appearance, here at Chic we offer luxury without the price tag. Gentlemen from all over London are realising that with our agency, they are able to meet classy and beautiful escorts without spending a fortune.
A Complete Package
Despite the many blonde stereotypes which exist, here at Chic our honey girls certainly know how to conduct themselves in social situations! In fact, our girls offer clients the complete package, and know exactly when and how to turn the charm on. So whether it is a bubbly girl or a shy and sweet blonde that you desire, the right girl will be matched to you. No matter what the occasion, our light haired lovelies are always guaranteed to please. If you are in need of a girl to accompany you to a public event, then you can rest assured that you are in safe hands when you use the services of London escorts here at Chic. You are your chosen girl will receive attention for all the right reasons – and she will be keen and willing to play along with any desired scenario. Our blonde escort girls really do offer an all inclusive package.
So be sure that you treat yourself to the one of the beautiful blonde female escorts here in London. All our respected customers who have experienced the pleasure of these high-class stunners have never looked back. Call us today – because you deserve the Chic treatment!
Newest Blonde Escorts...
Lexi

Age:

2020

Hair:

Brunette

Eyes:

Green

Dress Size:

6

Farah

Age:

28

Hair:

Brunette

Eyes:

Brown

Dress Size:

8-10

Bust:

34D

Jennifer

Age:

27

Hair:

Blonde

Eyes:

Green

Dress Size:

6

Bust:

32b

Maisey

Age:

26

Hair:

Blonde

Eyes:

Brown

Dress Size:

8

Bust:

32C

Nationality:

Spanish
Call now on 07540 689 791 or 07540 689 792 to book!