English Escorts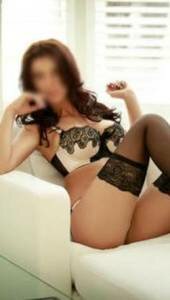 Holly
Age:

27

Hair:

Brunette

Eyes:

Brown

Dress Size:

10

Bust:

32DD
Faith
Age:

28

Hair:

Brunette

Eyes:

Brown

Dress Size:

8

Bust:

34C
Lacey
Age:

30

Hair:

Brunette

Eyes:

Brown

Dress Size:

10

Bust:

32EE
Hanna
Age:

27

Hair:

Brunette

Eyes:

Green

Dress Size:

8-10

Bust:

34DD

Nationality:

British

Ethnicity:

English
Katherine
Age:

30

Hair:

Red

Eyes:

Green

Dress Size:

8

Bust:

34DD

Ethnicity:

English
Jess
Age:

30

Hair:

Brunette

Eyes:

Blue

Dress Size:

8

Bust:

32C

Nationality:

British

Ethnicity:

English
Jess
Age:

30

Hair:

Blonde

Eyes:

Blue

Dress Size:

10

Bust:

34D

Nationality:

British

Ethnicity:

English
Demi
Age:

32

Hair:

Brunette

Eyes:

Brown

Dress Size:

10

Bust:

34DD

Nationality:

British

Ethnicity:

Carribean
DeeDee
Age:

28

Hair:

Brunette

Eyes:

Brown

Dress Size:

10

Bust:

34C

Nationality:

British

Ethnicity:

Carribean
Talia
Age:

25

Hair:

Brunette

Eyes:

Brown

Dress Size:

8

Bust:

32D

Nationality:

British

Ethnicity:

Cuban
Alexis
Age:

39

Hair:

Brunette

Eyes:

Brown

Dress Size:

10

Bust:

34C

Nationality:

British

Ethnicity:

English
Gracie
Age:

30

Hair:

Brunette

Eyes:

Green

Dress Size:

6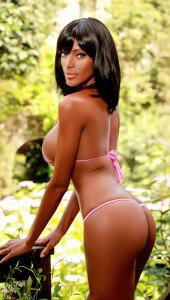 Caprice
Age:

33

Hair:

Brunette

Eyes:

Blue

Dress Size:

8

Bust:

34JJ

Nationality:

British

Ethnicity:

Carribean
Phoenix
Age:

32

Hair:

Brunette

Eyes:

Brown

Dress Size:

10

Bust:

32C

Nationality:

British
Stephanie
Age:

29

Hair:

Brunette

Eyes:

Green

Dress Size:

10

Bust:

34D
Nicky
Age:

31

Hair:

Dark

Eyes:

Brown

Dress Size:

8

Bust:

34DD

Nationality:

British

Ethnicity:

English
Lacey
Age:

31

Hair:

Blonde

Eyes:

Brown

Dress Size:

6

Bust:

30D

Nationality:

British

Ethnicity:

English
Jenny
Age:

31

Hair:

Brunette

Eyes:

Brown

Dress Size:

8

Bust:

34C

Nationality:

British

Ethnicity:

English
The Best of English Escorts
There are plenty of reasons why you might prefer to book an English escort. Perhaps you want some interesting conversation with a fellow native speaker, or maybe you'd like to improve your English. Maybe you are a man who has a soft spot for the classic English Rose, and wants both creamy skin and classy conversation? Or maybe you are looking for a high class London escort who can be your perfect partner; accompanying you to a public event in the city. Whatever your reason, we have a great selection of stunning English escorts right here for you. Our girls are an absolute delight to be with, with their sole objective being to bring you many kinds of pleasure. With a fantastic geographical knowledge of London, these lovely native escorts also make great companions to those new to the area. They can show you the best bars, clubs and restaurants — or simply meet you in your hotel room if you fancy a quiet and private experience. These milky beauties are incredibly sensual and love to get to know gentlemen in the city. Our high class English ladies offer all the regal elegance and beauty that men dream about. With their warm and welcoming smiles and open-minded natures, our toned female escorts really do offer the very best of British.
High Class yet Affordable
The very best thing about our classy English beauties is that they offer the very best service at a very reasonable price. Here at Chic, we believe that all men deserve to have a taste of the high life, and luckily due to our popularity we are currently able to keep our prices down. Our regal beauties just loved to be wined and dined in their home town, or are just as happy to entertain a customer in the privacy of his own home. These native girls have a real passion for their jobs which makes them extra exciting to be with. We only ever select the very best girls in England, and will never put a girl on our books unless she meets the high standards that we set. All our stunning English girls are native speakers who have grown up in this country and come from educated backgrounds. Our native babes are not only drop dead gorgeous, but offer an all round experience with their friendly and eager personalities. You get the full package when you book a classy and beautiful English escort – and unlike other agencies we don't charge extortionate prices.
So why not indulge yourself tonight by spending some quality time with one of our high class yet affordable English escorts? Our girls offer gentlemen the perfect British treat and all come highly recommended. Our lines are open 24/7 and our English stunners are available to take you on a royal journey right now!
Newest English Escorts...
Holly

Age:

27

Hair:

Brunette

Eyes:

Brown

Dress Size:

10

Bust:

32DD

Faith

Age:

28

Hair:

Brunette

Eyes:

Brown

Dress Size:

8

Bust:

34C

Lacey

Age:

30

Hair:

Brunette

Eyes:

Brown

Dress Size:

10

Bust:

32EE

Hanna

Age:

27

Hair:

Brunette

Eyes:

Green

Dress Size:

8-10

Bust:

34DD

Nationality:

British

Ethnicity:

English
Call now on 07540 689 791 or 07540 689 792 to book!