Mature Escorts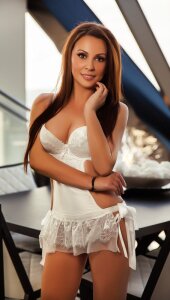 Sonya
Age:

36

Hair:

Brunette

Eyes:

Brown

Dress Size:

8

Bust:

32D
Lara
Age:

29

Hair:

Brunette

Eyes:

Brown

Dress Size:

8

Bust:

34D
Alexis
Age:

39

Hair:

Brunette

Eyes:

Brown

Dress Size:

10

Bust:

34C

Nationality:

British

Ethnicity:

English
Lolita
Age:

40

Hair:

Brunette

Eyes:

Brown

Dress Size:

8

Bust:

32C

Nationality:

Italian

Ethnicity:

Italian
Simone
Age:

38

Hair:

Blonde

Eyes:

Blue

Dress Size:

12

Bust:

36E

Nationality:

Russian

Ethnicity:

Russian
Ripe and Ready
Mature women are more independent and often better or at least more experienced lovers then younger women. Not necessarily because they have had more partners, but because they have more experience of life, relationships and of human interaction. The benefits of dating a mature escort are bountiful. A heady mix of sophistication, compassion and wild abandon; you are sure to learn a thing or two.
For some time now, it has been typical to see older men with younger women. It has become standard reasoning that it's acceptable for men to frolic with young women. For example, look at Hugh Hefner, a man in the prime of life, still enjoying the company of young and attractive women. Famous older gentleman Michael Douglas, has been pinpointed as a sugar daddy for his long-standing marriage to his younger wife, Catherine Zeta Jones. So, the question is, why can't women enjoy dating younger men. There are plenty of men seeking to date older more mature women, so why is it less accepted?
An Adept Age
When we envisage older women heading out on the town, the image that is wrongly imagined is an over dressed woman, slightly desperate out on the prowl. The nickname 'cougar' has been adopted to describe any older woman dating a guy younger than her. These kind of double standards that still exist are not only disappointing but clearly unfair. Men who wish to date mature women do so because they are looking for someone with life experience. You can still have fun with an older woman, whilst still enjoying the company of someone who is accomplished in her life. We're not talking about a substantial age difference though. You'll need to visit a specialist site for that! An age gap of a decade or so is perhaps a healthy average. Look at Demi Moore and Ashton Kutcher, their marriage together is proof that this change in traditional standards works.
An older woman's independence is the main attractive quality for men. Too often younger women rely on their partners for support and assistance in life. However, an older woman has already experienced the most influential years of her life. She has grown, matured and made important decisions in her life and can happily stand on her own two feet. You are also more likely to experience a more intellectual woman. Someone who has learnt about the important things in life. Are you an young man with fantasies of an older woman? Looking for your very own Mrs. Robinson, but without any baggage? Then our mature escorts are the perfect pick. Older women like a young man with vigor, pep and a carefree attitude. Our mature escorts have a few tricks up their sleeves and will be quite happy to teach you. With bags of self-confidence that comes from experience and knowledge; the women at Chic London are in their prime and will make an amazing date.
Newest Mature Escorts...
Sonya

Age:

36

Hair:

Brunette

Eyes:

Brown

Dress Size:

8

Bust:

32D

Lara

Age:

29

Hair:

Brunette

Eyes:

Brown

Dress Size:

8

Bust:

34D

Alexis

Age:

39

Hair:

Brunette

Eyes:

Brown

Dress Size:

10

Bust:

34C

Nationality:

British

Ethnicity:

English

Lolita

Age:

40

Hair:

Brunette

Eyes:

Brown

Dress Size:

8

Bust:

32C

Nationality:

Italian

Ethnicity:

Italian
Call now on 07540 689 791 or 07540 689 792 to book!