Tiffany
Age:

34

Hair:

Brunette

Eyes:

Brown

Dress Size:

10

Bust:

36D
Alexia
Age:

34

Hair:

Blonde

Eyes:

Green

Dress Size:

8

Bust:

34B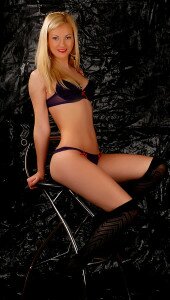 Lucy
Age:

31

Hair:

Blonde

Eyes:

Brown

Dress Size:

10

Bust:

34B
Sara
Age:

32

Hair:

Brunette

Eyes:

Brown

Dress Size:

8

Bust:

32C
Faith
Age:

28

Hair:

Brunette

Eyes:

Brown

Dress Size:

8

Bust:

34C
Cassandra
Age:

31

Hair:

Brunette

Eyes:

Brown

Dress Size:

8

Bust:

34C
Lila
Age:

28

Hair:

Blonde

Eyes:

Blue

Dress Size:

10

Bust:

34B
Kareena
Age:

33

Hair:

Brunette

Eyes:

Brown

Dress Size:

10

Bust:

34C
Stag/Hen Night Escorts
Stag and Hen nights are a rite of passage that leads a person from singledom to married life. This is the night where you can do as you please before taking on a more grown up role. Traditionally, this is the night for drinking, dancing and silly games. A chance to party like never before. A toast to the future and a chance to say goodbye to your single life. Stag and Hen nights have altered over the years. Fancy an alternative idea? You could head abroad to enjoy the sun, sea, sand and cocktails of foreign terrain. Popular destinations include, Magaluf, Palma, Ibiza as well as weekend breaks to Amsterdam, Berlin, Budapest, Dublin, Prague, Blackpool and Brighton. Top up your tan for the big day, experience a bit of Europe's culture and enjoy the taste of a cheap tipple.
Combine Do's
However, there are other options if jetting abroad isn't your cup of tea. Fancy an action packed Stag/hen do? Try go-karting, quad-biking or paintball; you can combine your do's and battle it out – there's nothing better than a bit of healthy competition. Why not have a spa day? Relax in the comfort of a health club and pamper yourself with a timetable of facials, massage's, swimming, sauna and a spot of lunch and champagne. Sounds luxurious. If you want a bit of naughtiness to your night then why not try your hand at pole dancing? Guaranteed to be an event full of frivolity. Learn some sexy moves and dance sensually round a pole; a fun night for all your friends especially if there is a bit of bubbly present. However if you want to stick to something a little more traditional then you may take a trip to a casino or strip club? Stag Do's are officially the job for the best man. This is the chance to really impress and go all out. Why not hire the groom a 'special' present? A private dance to spice the night up a little. After all, it isn't everyday your best mate gets married!
Want one of our stunning escorts to make an appearance at your Stag or Hen night? Well, at Chic we have created a service just for that purpose. Perhaps you'd like to book one of girls for an erotic massage? Maybe a sexy striptease to liven things up a little? Or you could just book one of our party girls to get things going! Whatever your needs are, contact us and let us know of your requirements and we will find the perfect guy or girl for you.