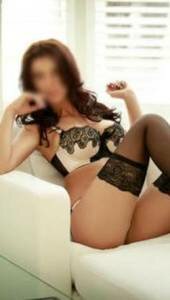 Holly
Age:

24

Hair:

Brunette

Eyes:

Brown

Dress Size:

10

Bust:

32DD
Aliyah
Age:

26

Hair:

Brunette

Eyes:

Brown

Dress Size:

8

Bust:

34C
Micaela
Age:

27

Hair:

Brunette

Eyes:

Brown

Dress Size:

8-10

Bust:

34B
Scarlet
Age:

30

Hair:

Blonde

Eyes:

Green

Dress Size:

8-10

Bust:

34B
Ariana
Age:

29

Hair:

Blonde

Eyes:

Blue

Dress Size:

8

Bust:

34C
Mia
Age:

29

Hair:

Dark

Eyes:

Brown

Dress Size:

8

Bust:

34C

Nationality:

Indian

Ethnicity:

Indian
Annabelle
Age:

28

Hair:

Brunette

Eyes:

Green

Dress Size:

10

Bust:

34C
Venus
Age:

29

Hair:

Brunette

Eyes:

Brown

Dress Size:

6

Bust:

34DD
Australian Escorts
When we here at Chic think of Australia, we fail to conjure up something that we all agree on. Whilst some think of Koala bears (they are cute, let's be honest), others suggest beach volleyball girls (they are even cuter), and the minority favour the nation's favourite hopping marsupial, Skippy. Whilst two out of the three are covered in fur, it seems that Australia has a lot to offer, especially if you take into account the middle suggestion. It seems, in the same way that Americans have blindingly white teeth, Australians are a perpetually fit and toned species. Their love of sport no doubt has an effect on their physique, causing it to be dimple free, and playing in the sun leaves their skin sun-kissed so they're always a beautiful hue of brown. Though we dread to think what they'll look like in twenty years! Let's hope they are using at least factor 30.
The Australian nation is always a big hit at the Olympics, regularly taking gold in plenty of events and medals in almost every sport. In fact, Australian Olympiads are almost as successful as Australian escorts. They are so sought after because they are simply beautiful girls, both aesthetically and personally. Don't think it's going to be a problem if you're the most energetic of clients; Australian escorts in London are known for their stamina so we can guarantee they'd be able to keep up with you. On top of that, they're also captivating women who are incredibly open-minded to suggestions. They want you to have a good time, and you'll never know unless you ask. Our Australian escorts are waiting for your call. And everyone says girls are more willing Down Under.
Another pull that an Australian escort has over other girls at Chic is their accent. Whilst exotic accents are always popular, men love to hear a woman roll her 'R's', Australian accents are just as likely to hit the spot with that Sydney Swagger. The home of hit shows such as Neighbours and Home & Away, the Australian companions know what the English audience wants. But if you're on a business trip from Australia in the heaving metropolis that is London, and you're feeling a bit lonely, why not arrange a date with a companion to keep those home sick feelings at bay?
The prices for the Australian escorts London has to offer, despite Chic being an elite agency, are incredibly competitive. Visiting Australia, companions are likely to set you back at least £500 an hour – but at Chic we don't ask for more than £110 per hour plus travel costs. This doesn't mean they're any less competent at what they do – in fact, you'll probably find yourself booking a follow up encounter before she has left. If Elle 'The Body' Macpherson has done anything for Australia it's teaching the people that your body is capable of so much, so embrace it and have fun. And pursuing a career in escorting shows that they were listening.